BlueOrange implements new features for the Internet Bank and Blue KEY mobile app
June 08, 2017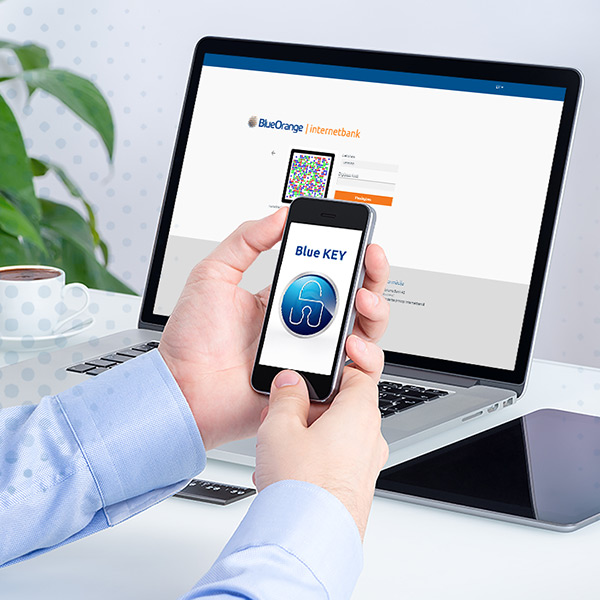 Connecting to the Internet Bank and signing documents for BlueOrange clients is now a more user-friendly and high-tech experience. In June 2017, the bank has launched a new feature on its Blue KEY app that makes online banking easier, quicker and safer than ever before.
You are able to do your banking by scanning a special image from the Internet Bank page. Our mobile Digipass – the Blue KEY app can scan images with your smartphone's camera, saving you the trouble of entering codes by hand.
Logging into the desktop version of the Internet Bank is now performed in two steps:
• enter the user name and click Login;
• enter the Digipass code and click Login, or scan an image containing the Digipass code, by selecting the "Scan for login" function in your mobile Digipass.
The new scanning feature is available on the latest version of the Blue KEY app, which you can download via Google Play or the App Store. The feature (the "Scan for login" and "Scan for signature" features only) also requires you to have a working internet connection on your phone.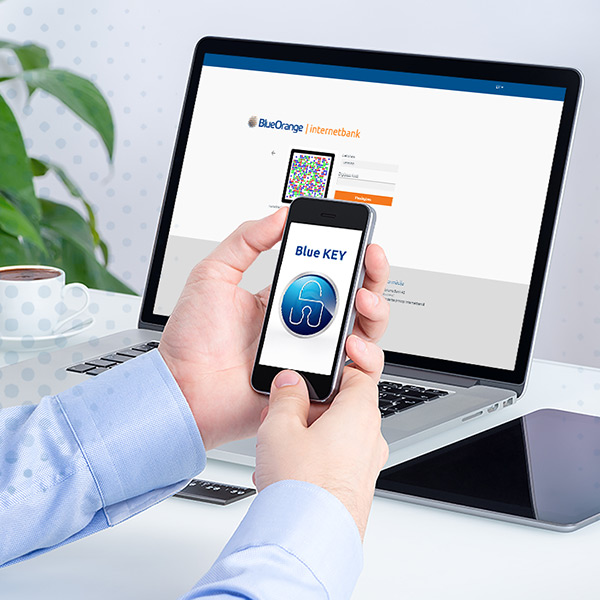 Contacts
Smilšu iela 6, Rīga, LV-1050, Latvija

Payment card blocking outside working hours and on weekends
+371 67092555
© 2023

BluOr

Bank AS

. All rights reserved.