100% equity in BluOr Bank AS is fully owned by the Latvian holding company BBG AS, whose shareholders are Latvian legal entities and individuals.
The respective shareholders of BBG AS are Latvian companies:
— SIA Alexander Peshkov Family Holdings
— SIA Andrey Kochetkov Holdings
— SIA Oleg Chepulsky Holdings
— SIA Sergey Peshkov Holdings,
as well as 2 private persons Aleksandrs Peškovs and Sergejs Peškovs.
More information about the shareholders is available in our
financial reports
.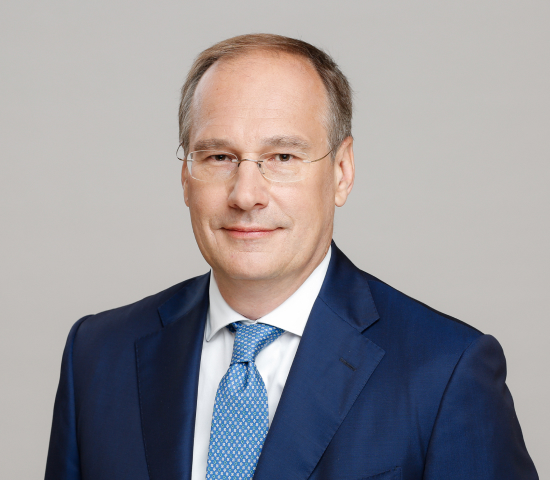 Dmitrijs Latiševs
Chairman of the Board and Executive Committee, CEO
Dmitrijs is a banking industry expert and a top-level executive. He held executive positions at Baltijas Tranzītu Bank and Parex Bank. This is Dmitrijs' 21st year with us, and since 2011 he has been the bank's CEO. His professional experience is matched by his in-depth knowledge in finance and strategy. Dmitrijs holds a Master's Degree in Finance and Lending from the University of Latvia.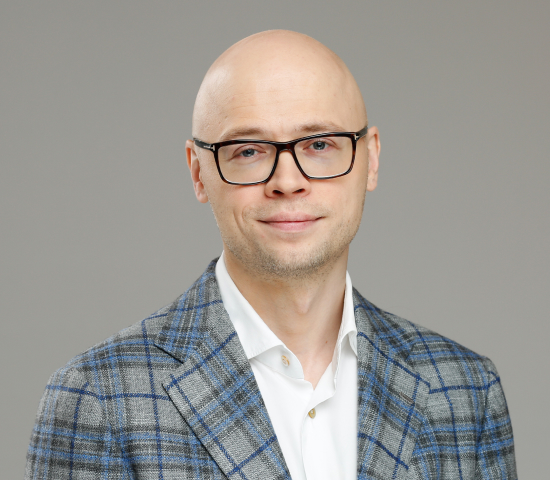 Aleksejs Peškovs, TEP
Member of the Executive Committee,
dep. CEO
Aleksejs joined Bank in 2009. He holds a BA in Business (Durham University) and MSc in Investment Management (Cass Business School). Member of the Society of Trust and Estate Practicioners.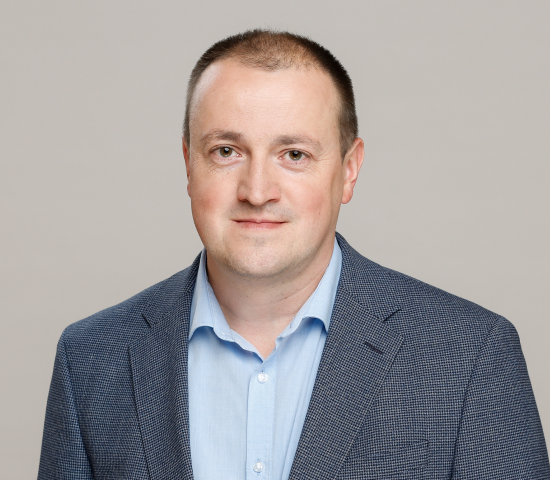 Member of the Board and Executive Committee, Chief Compliance Officer (CCO)

Igors Petrovs has over 20 years of banking experience, with 12 years directly related to ensuring and monitoring operational activities and compliance. Igors has a Master's degree in management from the Riga Technical University with a CAMS and CGSS certificates, continues his MBA studies.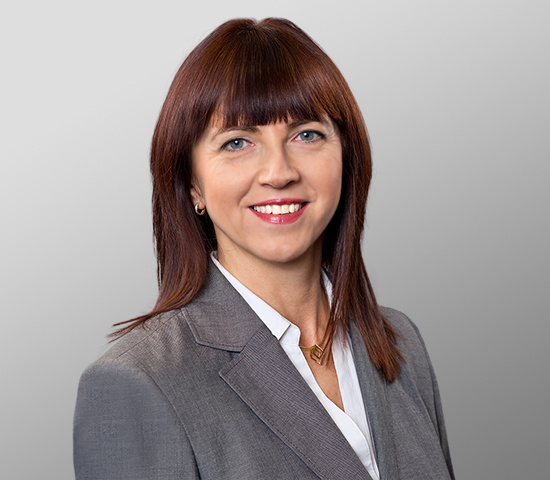 Inga Preimane

Member of the Board

Inga has over 20 years of banking industry experience. She is a highly qualified manager for financial risk and compliance, internal audit functions, and a member in two worldwide professional associations – IIA (Institute of Internal Auditors) and ACAMS (Association of Certified Anti-Money Laundering Specialists), with a CAMS certificate. Inga has a Master's degree in economics from the Riga Technical University.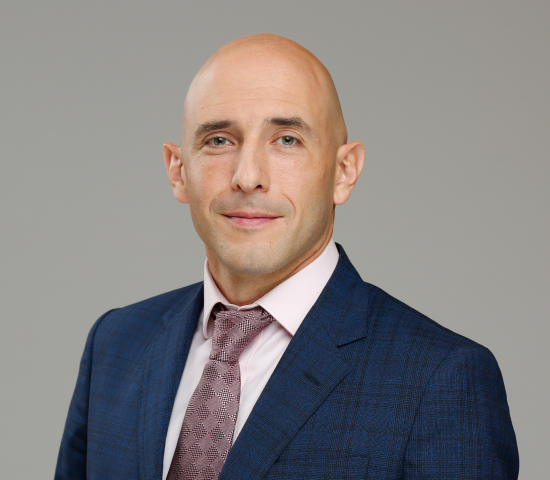 Dmitry Feldman

Member of the Board and Executive Committee, Executive Officer
Dmitry started his professional carrier in the banking industry in 2004. During 14 years he gained valuable experience in corporate lending, servicing corporate and HNWI customers, as well as investments and financial markets, taking various positions at banks and investment companies. Dmitry joined the team of BluOr Bank in 2010, and proved himself as a professional in various areas, such as managing investment sales, leading the team of private bankers and running a regional office of the Bank. Currently Dmitry is in charge of business development and servicing individual and corporate clients. Dmitry has a Master Degree in Business Management.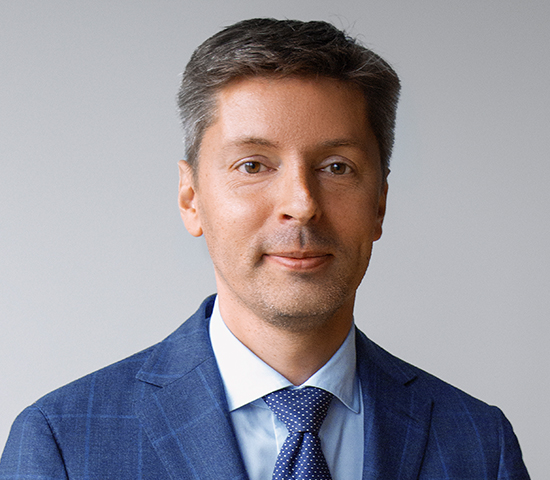 Vadims Morozs
Member of the Board
Vadims Morozs has more than 20 years of experience in the banking sector. Vadims has been working with BluOr Bank team in the capacity of chief accountant since 2016. A number of complex accounting projects have been carried out under his leadership and the effectiveness of important accounting processes has been improved. Vadims Morozs is responsible for the general organisation and control of the Bank's accounting.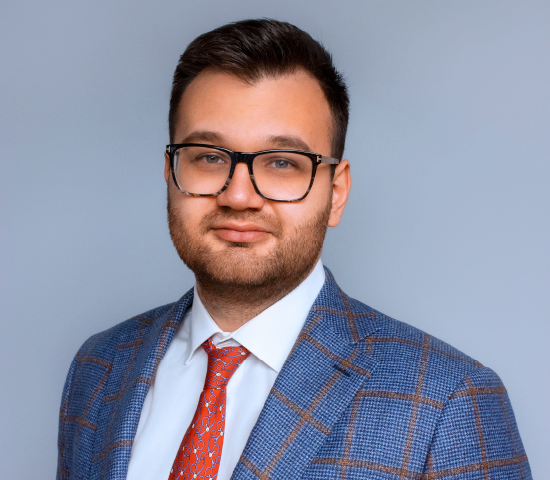 Andrejs Kočetkovs
Executive Committee Member,
Head of Investment Client Department

Andrejs is a highly qualified leader with extensive experience in the banking industry. As part of his role and responsibilities, he has been involved in the management processes and strategic decision-making at BluOr Bank for over 12 years. Andrejs' expertise and knowledge in the financial industry ensure professional investment management and successful project implementation at the bank. He holds a Master's degree from Banku Augstskola and an MBA degree from the Swiss Business School.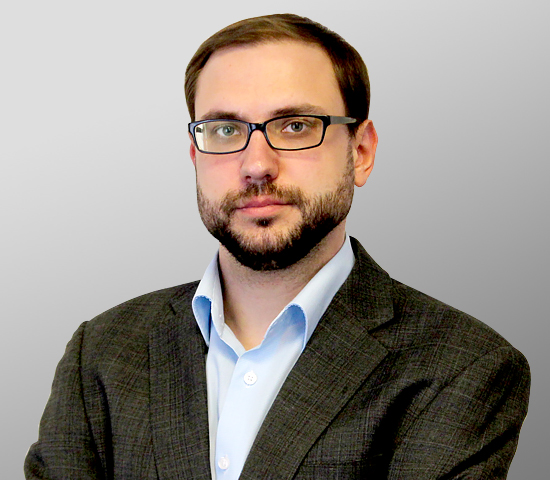 Pāvels Orlovs, PhD

Member of the Credit and Investment Committees, Chief Risk Officer (CRO)

Pāvels has more than 10 years of banking experience in financial risk management, financial analysis and ALM (Assets and Liabilities Management). He holds a doctoral degree in mathematics at the University of Latvia. In 2016, Pavel joined the BluOr Bank team as the head of the Financial Analysis and Financial Risk Management Department. Pāvels is responsible for liquidity risk, market risk, credit risk and capital adequacy management at the Bank.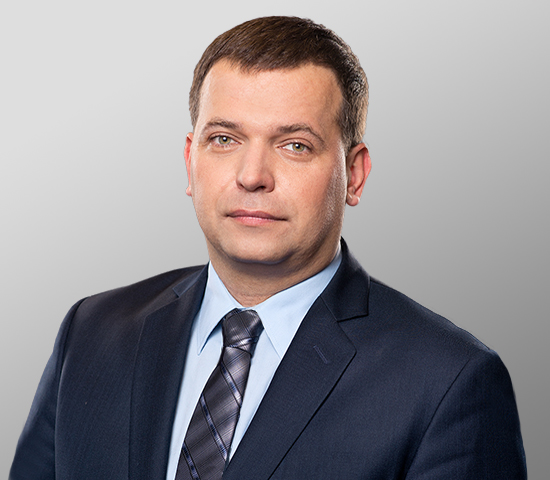 Andrejs Lavrinovičs
Member of the Executive Committee, CIO

Andrejs is a high-level IT expert. Over 20 years of his career in banking, he has been in charge of implementing a number of sophisticated banking systems, accounting and e-commerce projects, and has managed development of internal communication systems and corporate internet platforms. Andrejs holds a Bachelor's degree in International Economics from the Riga Institute of Economics and Culture.

Contacts
Smilšu iela 6, Rīga, LV-1050, Latvija

Payment card blocking outside working hours and on weekends
+371 67092555
© 2023

BluOr

Bank AS

. All rights reserved.