Baltikums Bank receives the 2014 Nasdaq Baltic Market Award
January 28, 2015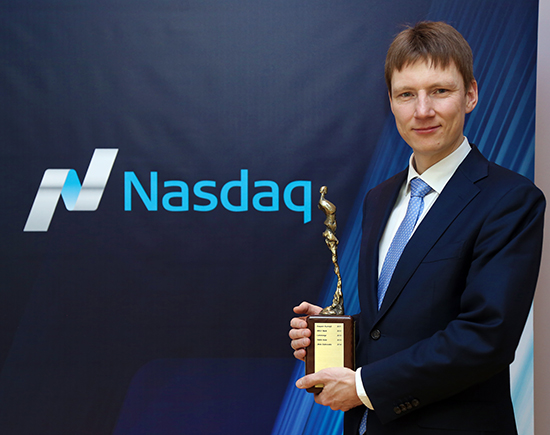 Last week, Baltikums Bank Corporate Finance Director Jānis Dubrovskis was presented with the Nasdaq Riga special Award for his contribution to developing corporate bond markets in Latvia and the Baltics, expanding investment opportunities for retail as well as international investors in the region.
The award was presented at the annual Baltic Market Awards ceremony organised by Nasdaq Baltic, where for nine years it has been highlighting the best companies on the Baltic exchange. Baltikums Bank won the nomination for outstanding contributions to development of the Baltic securities market in 2014.
"We have received this accolade for providing a service that is not very well known on the Latvian market, although it is quite widespread globally. Last year, we organised issues of securities for a number of companies, helping them attract investors and spurning their business growth," Baltikums Bank Corporate Finance Director Jānis Dubrovskis explains. "We are glad that the work that the bank has done is not just successful, but also highly commended – it means that there is a profound need for this kind of product on the market."
Members of the nominee evaluation committee included academics, investors, financial analysts, representatives of the media and Nasdaq Baltic officials.
According to the official Nasdaq Baltic website, the purpose of the Baltic Market Awards is to single out the best investor relations among companies listed on the Baltic exchange, encouraging the others to focus on investor relations. The laureates serve as an example for other companies in building investor relations of their own.
Baltic Market Awards 2014 were given in six nominations. The festive occasion was held simultaneously in Riga, Vilnius and Tallinn via a live link-up.
Ingrīda Šmite
Public Relations Manager
ingrida.smite@baltikums.eu
Photo: LETA, Evija Trifanova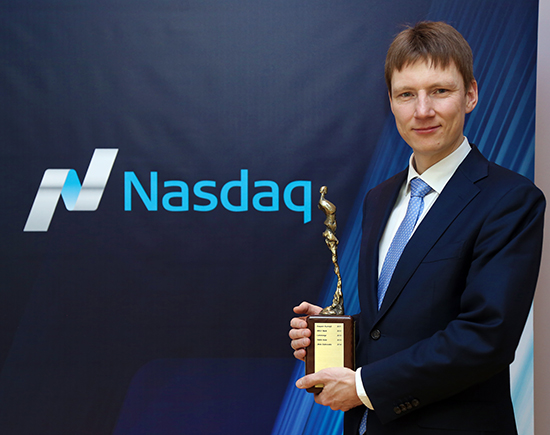 Contacts
Smilšu iela 6, Rīga, LV-1050, Latvija

Payment card blocking outside working hours and on weekends
+371 67092555
© 2022

BluOr

Bank AS

. All rights reserved.