Documentary collection is used as a form of settlement for international trade partners that have been working well together for a long time. The importer's bank collects a payment in order to pay against the financial documents and/or documents accompanying goods that have been provided by the exporter's bank. Documentary collection does not GUARANTEE payment to the supplier.
Importers
Pay a foreign partner when you receive documentation for goods being purchased

Execution
The bank will notify you when the documents for your purchase are received from a foreign bank to your name, specifying the amount and the currency, as well as the payment terms and conditions, and will ask for your consent to receive these documents.

Make sure you that all the necessary documents for the goods you want to purchase have been sent, and that you are comfortable with the specified payment type, i.e.:

• immediately against payment,
• immediately against acceptance of draft (bill of exchange) with deferred payment,
• after payment of the accepted draft with deferred payment.

You notify the bank about your consent

You allow the bank to debit the amount specified in the documents from your account on the specified date

We transfer the relevant amount against documents to your partner's bank, withholding the appropriate fees

We provide you with documents that allow receipt of the goods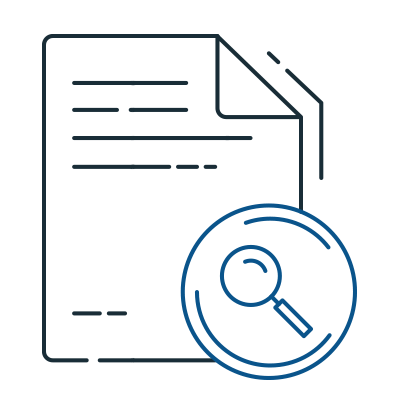 ✓
With documentary collection, you alone decide when to pay against presented documents
✓
You can receive documents before goods are delivered
✓
You can accept a draft and receive documents, paying by the deadline specified in the draft
✓
Advice on preparing documents for collection
✓
Payment deadline reminders
✓
Cooperation with your partners' banks
Exporters


Receive payment for offloaded goods from an importer's bank.

The importer's bank does not guarantee payment but insistently asks its client to make a payment within a certain period.
Having shipped the goods, you send us the

Collection Order

and the documents for the goods.

In the collection order, you specify the bank of the importer (buyer), payment deadline and the conditions for settlement and issuance of documents.

We send the documents for payment to the importer's bank by courier.

Upon receipt of payment, the funds will be credited to your account.
If you want to learn more about the documentary collection, please provide your contact details and we will get in touch with you shortly!
Contacts
Smilšu iela 6, Rīga, LV-1050, Latvija

Payment card blocking outside working hours and on weekends
+371 67092555
© 2023

BluOr

Bank AS

. All rights reserved.