Available instruments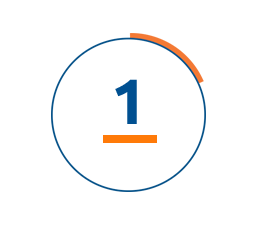 Bitcoin futures contract


- traded on the CME exchange
- one contract equals 5 Bitcoin
- futures contracts are quoted in USD
- open long or short positions
- detailed contract specifications and current margin requirements available on the CME website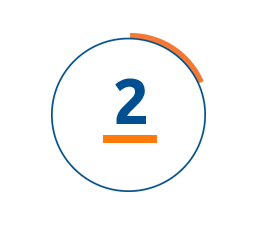 Exchange Traded Note – Bitcoin Tracker
- traded on Nasdaq OMX Stockholm
- a financial instrument analogous to ETFs and stocks
- notes reflect the change in Bitcoin value net of the manager's commission
- invest using EUR or SEK
- note issued by XBT Provider AB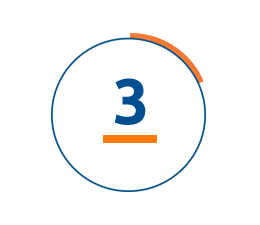 Exchange Traded Note – Ethereum Tracker
- traded on Nasdaq OMX Stockholm
- a financial instrument analogous to ETFs and stocks
- notes reflect the change in Ethereum value net of the manager's commission
- invest using EUR or SEK
- note issued by XBT Provider AB

Advantages of working with BluOr Bank


Safety and simplicity
- no need to open a cryptocurrency wallet
- no need to think about cryptocurrency safety
- no need to register on a cryptocurrency exchange

Multiple transaction options


- use leverage in futures transactions




- earn on rising or falling Bitcoin rates (open long or short positions)
Individual approach
- we provide information on the nature and specific characteristics of financial instruments tied to cryptocurrencies
- fee transparency and flexible terms for active traders

Convenience


- conclude transactions on the phone with BluOr Bank brokers

- trade online on

trading platforms


- access a variety of financial instruments (stocks, ETFs, ETNs, futures, options) using a single account
Risks inherent to cryptocurrencies
The pricing of the instruments mentioned herein depends on cryptocurrency prices. Compared to traditional assets, investment in cryptocurrencies is significantly more risky. The following key risks are applicable to cryptocurrencies:
Regulatory risk – cryptocurrencies are currently not subject to international regulation, which makes them more susceptible to manipulation. Likewise, the price and availability of cryptocurrencies could fluctuate substantially with the enactment of applicable regulations.
Volatility – cryptocurrencies exhibit volatility multiple times higher than the price variance generally observed with traditional financial instruments.
IT risks – the likelihood of hacker attacks, unauthorised access or data integrity may manifest as cryptocurrency price fluctuations.
Potential price bubble and risk of losing one's entire investment – rising cryptocurrency prices are driven by speculative transactions rather than internal value growth, which means prices could drop to zero.
Important Legal Information
No Offer
Nothing contained herein constitutes an offer, solicitation or recommendation regarding any investment product or service, or an offer to sell or the solicitation of an offer to buy any financial instrument; nor shall any such services be provided, or financial instruments be offered or sold, in any jurisdiction in which such an offer, solicitation, provision or sale would be unlawful. All content is subject to applicable statutes and regulations. Any potential investor should satisfy oneself that an investment in any product and/or service mentioned in this material is permissible under the rules and regulations of their domicile. The information provided is for reference only and investors should determine for themselves whether a particular service or product is suitable and appropriate for their investment needs or should seek such professional advice for their particular situation. Please refer to offering documents for further information concerning specific products. Past performance is no guarantee of future results.
© 2018 BluOr Bank AS
Contact us!
If you have any questions about Cryptocurrency Trading, please enter your contact details and we will get in touch with you for further consultation.
Contacts
Smilšu iela 6, Rīga, LV-1050, Latvija

Payment card blocking outside working hours and on weekends
+371 67092555
© 2023

BluOr

Bank AS

. All rights reserved.